GREEN TARA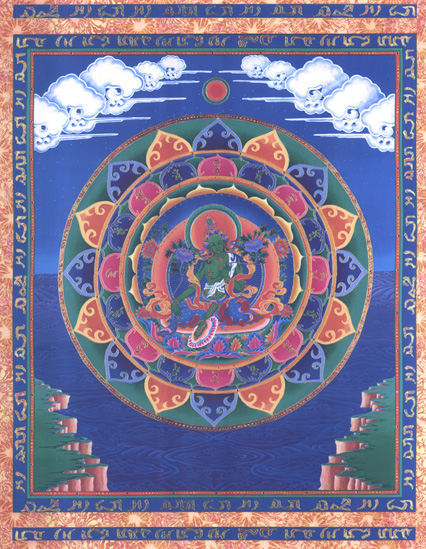 WISH FULFILLMENT
The Green Tara is the Tibetan "Mother of all beings"
and as a compassionate protector she has the capacity
to grant beings whatever they desire. She is the mother
of Buddhas from the past, present and future. Her right
foot is extended to show she is always ready to arise
and come to the aid of those who need help.
SIZES

9x12

12x16
18x24

24x32

30x40

STRETCHED w/Gold Frame

$150
$195
$325

$425

$550
UnFramed
$125
$145
$250

$375

$450
Laser Prints
11x17 only
$25