GANGAJI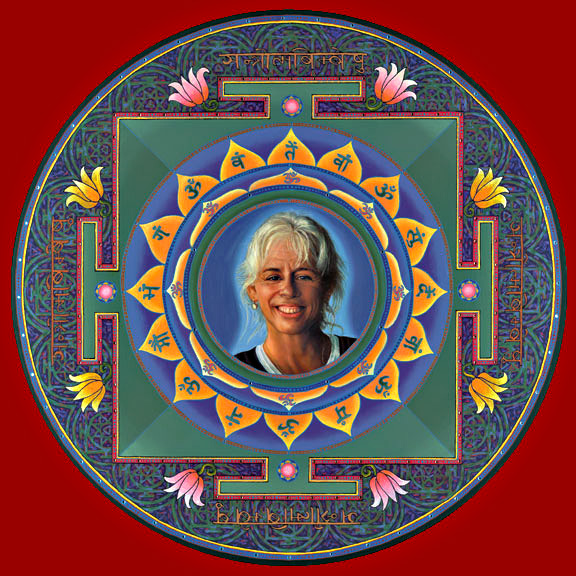 PEACE
The Gangaji Mandala reveals a modern woman who carries heart-centered
peace and also the simplicity and grace of feminine enlightenment.
She represents a living form of the presence and beauty of "love".
"Love is not the property of the saints. It cannot be bought or sold
or won or lost. Its is free. It is who you are."
SIZES
16x16
24x24

32x32

40x40

STRETCHED
w/Gold Frame

$225
$325

$425

$650
UnFramed
$175
$250

$375

$550
Laser Prints
11x11 only
$25