KALACHAKRA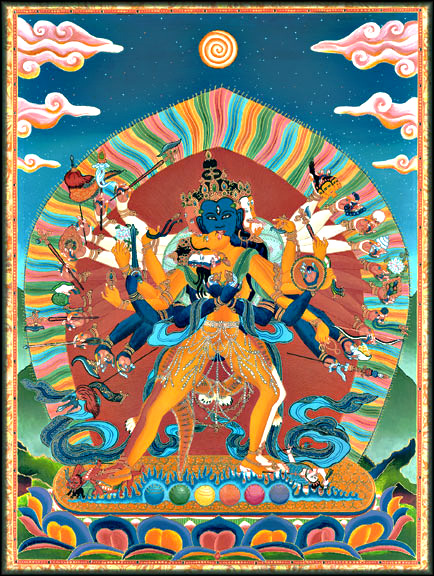 TANTRIC ENLIGHTENMENT
Kalachakra is the god and the protector of the wheel of time
with his consort Vishvamata. Tantric deities are shown in sexual
union with their consorts to emphasize the joining of female wisdom
with male compassion. The Kalachakra is one of the most important in his
teachings which have been practiced purely for a thousand years. This
complex tantric deity represents the ultimate union of enlightenment
where the masculine gives and serves the feminine in all his universal capacity.
SIZES

9x12

12x16
18x24

24x32

30x40

STRETCHED w/Gold Frame

$150
$195
$325

$425

$550
UnFramed
$125
$145
$250

$375

$450
Laser Prints
11x17 only
$25